Isopp 2016 go to the page of the BOPP
Enquête: FTA in het ziekenhuismilieu - APT en milieu hospitalier DEADLINE: 2Nov Besoin de votre collaboration
Le but de ce groupe de travail est de savoir si l'arrêté royal du 5 Février 1997 doit être révisé. Deze werkgroep bekijkt of het koninklijk besluit van 5 februari 1997* aan herziening toe is.
enquête qui s'adresse aux chefs de service des pharmacies hospitalières. Een enquête opgesteld die zich richt aan de diensthoofden van de ziekenhuisapotheken
EAHP SECOND SURVEY 2015 DEADLINE: 1 Nov! Your help is highly appreciated
This is the second survey in a new line of EAHP surveys, which are connected to the European Statements of Hospital Pharmacy. Following successful completion and evaluation of the Baseline survey, this survey represents a more in-depth investigation of the status quo of our profession related to the Statements in section 2 (Selection, Procurement and Distribution), 5 (Patient Safety and Quality Assurance) and 6 (Education and Research).

Data from the survey will help to target EAHP activities more precisely and address the most important areas, especially where the level of Statements' implementation is insufficient. In addition, it will also assist us in identifying the most important barriers in implementation efforts. We believe that the results will be very important and useful for your national associations, as well as, for the individual hospital pharmacies.
We encourage you to answer the questions openly and genuinely. Privacy is of utmost importance for EAHP. We will only publish summarised reports and/or anonymous examples, without disclosing individual or hospitals/pharmacy responses.

I WISH TO COMPLETE THE FORM CAN YOU GIVE ME THE LINK
CONTINUITY OF MEDICATION THERAPY
<Dutch PreProgramma van de 13/11/2015>
<French Pré Programme du 13/11/2015>
ABPH BVZA PARTNER
Persbericht NL Communiqué de Presse FR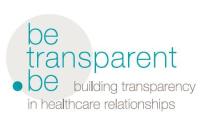 <French cliquez-moi Brochure d'information>
<Dutch Click me Informatie Brochure>
Bopp Day's 2015 Programma
Thèse Doctorat Invitation
Save The Date: 13/11/15
Op vrijdag 13 november 2015 organiseren de FOD Volksgezondheid en de leden van het Netwerk van Medisch-farmaceutische comités hun studiedag met als thema: continuïteit van de geneesmiddelentherapie. Wij nodigen u heel graag uit om deel te nemen aan deze studiedag. In oktober wordt het definitieve programma en het inschrijvingsformulier beschikbaar gesteld. Noteer de datum alvast in uw agenda en aarzel niet deze informatie door te sturen naar geïnteresseerde collega's en leidinggevenden! Voor het Netwerk van Medische-farmaceutische comités
Le vendredi 13 novembre 2015, le SPF Santé publique et les membres du Réseau des Comités médico-pharmaceutiques, organisent leur journée d'étude ayant comme thème : la continuité dans la thérapie médicamenteuse. C'est avec plaisir que nous vous invitons à participer à cet événement . D'un point de vue pratique, vous recevrez en octobre des informations contenant le programme définitif ainsi que le lien vers le formulaire d'inscription. En attendant, merci de réserver cette date dans votre agenda et de transférer cette annonce aux collègues et cadres intéressés !