De MeDev'Camp is een interactieve en praktijkgerichte workshop betreffende het domein van medische hulpmiddelen, georganiseerd door de FOD Volksgezondheid.

Le MeDev'Camp est un atelier interactif et dirigé vers la pratique en matière des dispositifs médicaux, organisé par le SPF Santé publique.

OPROEP APPEL

Aux candidats pour animer une session d'une heure permettant de discuter des connaissances et expériences entre collègues! Début février, nous vous informons sur les propositions retenues.
Aux outils, matériel éducatifs, posters qui présentent des résultats, affiches pour la formation des prestataires de soins, …… à exposer!

Kandidaat begeleiders van een één uur durende sessie om kennis of ervaringen te bespreken met uw collega's! We informeren u over de weerhouden voorstellen begin februari.
Tools, educatief materiaal, posters met voorstelling van resultaten, affiches voor vorming van zorgverleners, …… om ten toon te stellen!
Klik hier om u in te schrijven.
Cliquez ici pour vous inscrire.
XVI International Symposium on Oncology Pharmacy Practice (ISOPP 2017)
April 26-29, 2017, Budapest, Hungary
The International Society of Oncology Pharmacy Practitioners (ISOPP) presents the XVI International Symposium on Oncology Pharmacy Practice (ISOPP 2017), taking place from April 26 to 29, 2017 at the Budapest Marriott Hotel in Budapest, Hungary.
Attend ISOPP 2017 to: advance your practice and build competence, make connections with oncology pharmacy practitioners from around the world, be part of the ISOPP community advancing cancer care and explore Budapest and the surrounding area!
Visit www.isopp2017.org or email symposia@isopp.org for more information about #ISOPP2017, to submit an abstract, to register, to book accommodation or to sign up for the e-newsletter.
*******************************************
MFC-CMP Journée d'étude "Soins Pharmaceutiques sécurisés: un engagement des soignants" Irène Vanden Bremt le programme du 30 Septembre et le Plan d'Accès Pacheco
La participation est gratuite, mais l'inscription est obligatoire.
Des points d'accréditation seront demandés pour les médecins et les pharmaciens hospitaliers
We stellen u graag het programma voor van de studiedag "Veilige farmaceutische zorg: een engagement van zorgverleners" die doorgaat op vrijdag 30 september 2016, in de zaal Pacheco te Brussel.
Deelname is gratis, hier verplicht inschrijven. Accrediteringspunten worden aangevraagd voor artsen en ziekenhuisapothekers
En matière des soins pharmaceutiques au sein de votre institution (gestion des médicaments et dispositifs médicaux, pharmacie clinique, continuité de la thérapie, sécurité,...): nous vous demandons de nous envoyer une version PDF pour le 22/09/2016. Merci de nous communiquer également le titre et la personne de contact. Le poster a de préférence une mise en page verticale. Le jour du symposium vous amener votre poster, et vous le reprenez à la fin de la journée.
Wenst u een poster voor te stellen over een initiatief, een onderzoek of een positieve ervaring binnen uw instellingen die kadert binnen de farmaceutische zorg (beleid geneesmiddelen en medische hulpmiddelen, klinische farmacie, continuïteit van therapie, veiligheid, …..): gelieve een PDF-versie op te sturen tegen 22/09/2016. Graag een duidelijke vermelding van de contactpersoon. De poster heeft bij voorkeur een verticale lay-out. U brengt de poster mee op de dag zelf en neemt hem later weer terug.
ABPH BVZA PARTNER
Persbericht NL Communiqué de Presse FR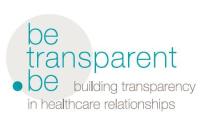 <French cliquez-moi Brochure d'information>